The Mash-Hop screen
(patent pending)
At this time, I am all sold out of the mash-hop screens. Unfortunately, I don't quite know when I'll find time to make another bunch of these.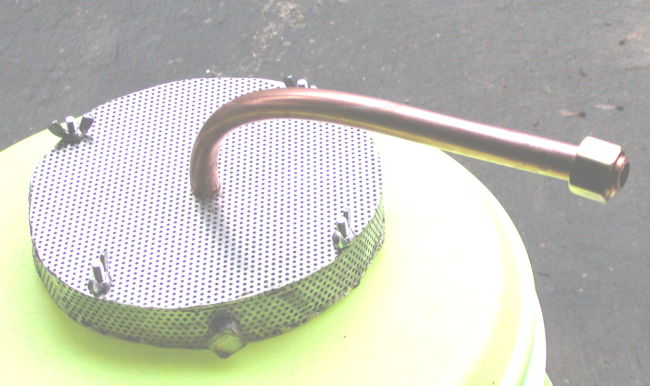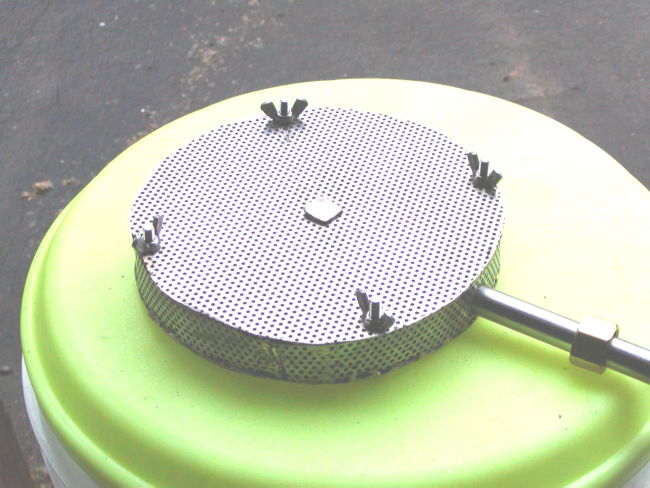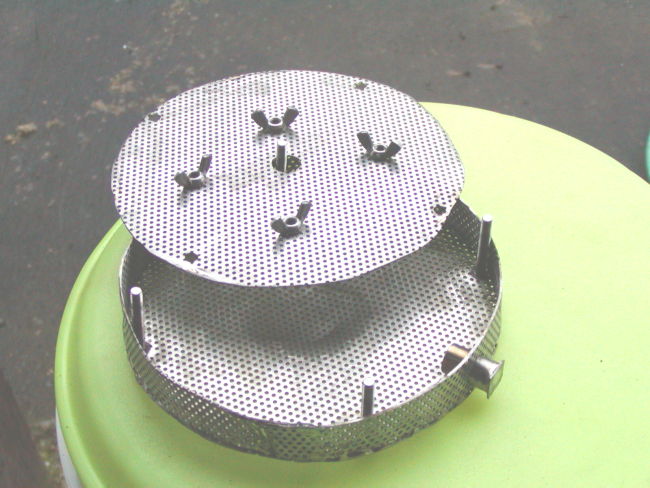 The stainless steel Mash-Hop screen can be used with a siphon dip tube in a converted "kettle" keg to screen out hops during the boiling period, or used as a mash - lauder tun screen. You'll notice there is a small plug that can be moved from the side to the top if you are using this in a flat bottom kettle. The nice thing about this design is that you can open it up for a thorough cleaning, and when used in a keg-kettle, it will drain off the wort almost to the last drop.
The Mash-Hop screen comes with two pieces of 1/2" copper tubing and one compression nut. One piece is curved for keg applications and the second is straight for flat bottom kettle applications. A keg that has a 1/2" nipple welded into it, will need a 1/2"FPT x 1/2" male comp fitting to adapt. The curved tubing for keg application is made extra long so it can be cut to fit. The customer will probably need to cut the copper tube a bit to make the connection fit properly - such as: height to nipple in keg may require cutting of the tube end that extends into the hop screen.
If you are interested in the Mash-Hop screen, but do not have a keg-kettle yet, I can furnish a 3/8" S.S. nipple for welding, that is drilled to accept the 1/2" tube and compression nut directly.
For use in a regular flat bottom kettle, the side port is used, with the plug on top. The short piece of copper tube to make this connection is used.
Stainless dip tubes or straight tube, may be in the future for this item depending on availability and or cost as an option.
Cost:
Mash-Hop screen---$35.00 plus shipping. I will Email the total shipping costs as soon as I figure out the cost to your location.
Extra's
3/8" stainless pipe nipple x 2" long---$1.25
3/8" stainless full port ball valve -----$15.00
3/8" stainless hose barb x 3/8" MPT --$3.25
Any questions? here is my email address: (due to tons of spam, you will have to figure and type this address manually to send a message) it is: "brewery" plus the "at" key, and then "deerislandbrewery.com" Put it all together and you have an address! Please include a reference to the Mash-Hop screen in your Email.
---